NPS as the name suggests is a scheme launched by the Government of India that accepts contribution and provides pension after the investor retires.
It comes under the purview of pension fund regulator, PFRDA (Pension Fund Regulator and Development Authority).
Who can open NPS account?
It is one of the flagship schemes under which the most of the Indian population aged (18-65 years) will be covered including Central Government employees, private sector employees and even self-employed and freelancers.
Even NRI (Non-Resident Indian) can open an NPS account if he/she has a valid correspondence address bank account in India.
How many can you open?
Each individual can only open one NPS account.
How much return do you get?
It is a market linked product and you can decide how to allocate the funds you invest between Equities (E), Corporate Bonds (C), Government Securities (G) and Alternative Investments (A)
When do I start investing?
Here are examples that will tell you why you should start investing as soon as possible.
If you are in your 40s and you start investing in NPS now, the expected monthly pension is only ₹26,186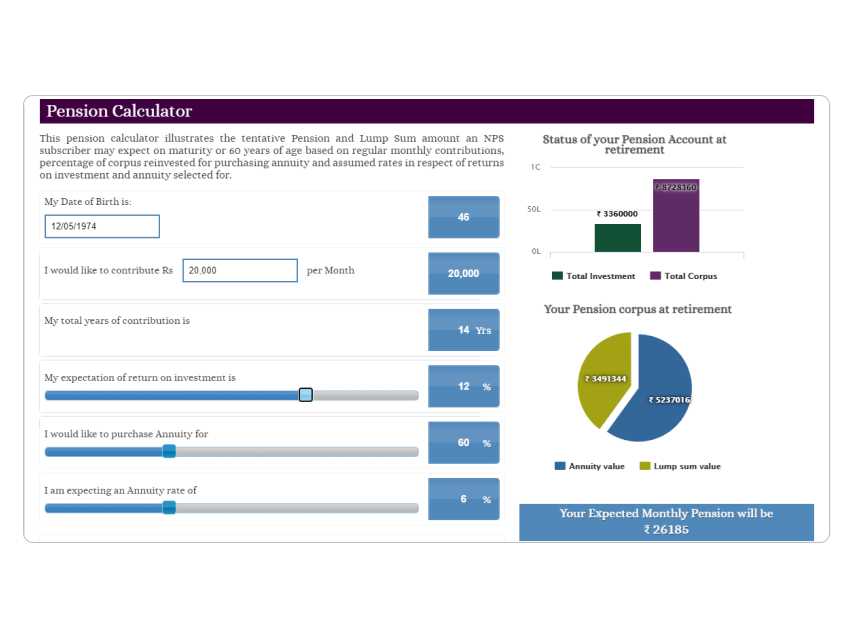 Everything remaining the same, if you had invested when you were 34 years old, the monthly pension will be ₹1,29,067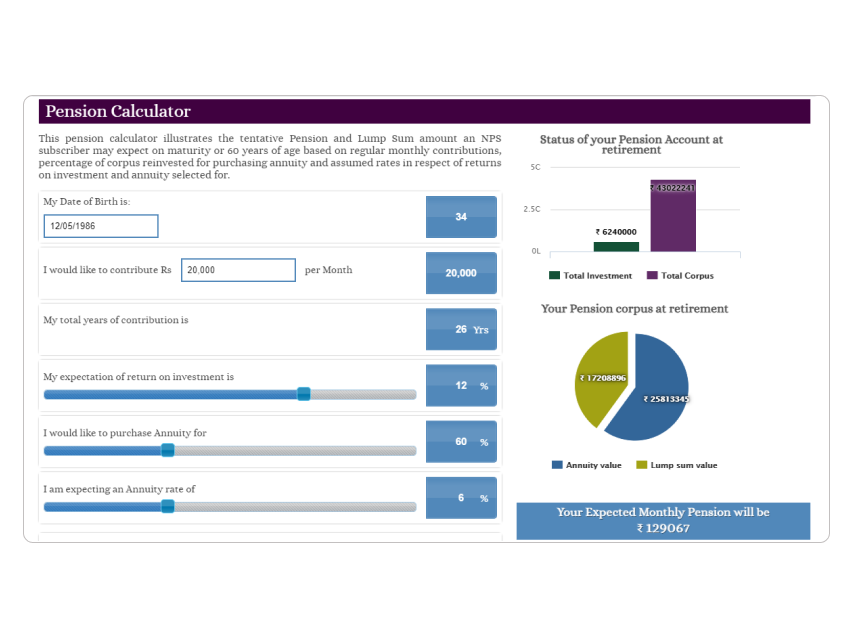 Even better if you start in your 20s, you will get a monthly pension of ₹345,171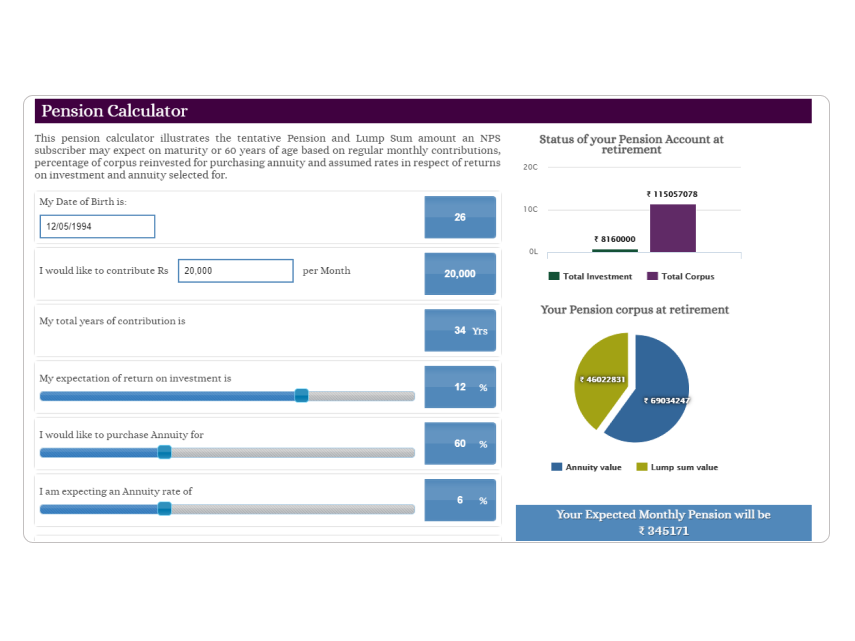 Source: NPS trust calculator (let's hope this calc is working fine - Disclaimer: The above calculation and illustration of figures are indicative only and not on actual basis.)
The idea is to know what you can expect and when you should start investing to get a decent amount as pension.
A ₹20,000 pension might not be sufficient given that the lifestyle and needs are only rising. Starting early is an option if you want to increase your pension.
There is more to it than just pension amount and we will explore the other concepts like benefits, taxation and different choices you can make as an NPS investor.
Do let me know if you want to explore specific aspects of NPS by writing to me at sreelakshmi@berupeewise.com.
P.S If you want to know how much to save for your retirement, do check out the financial goals calculator at https://berupeewise-calculators.carrd.co/